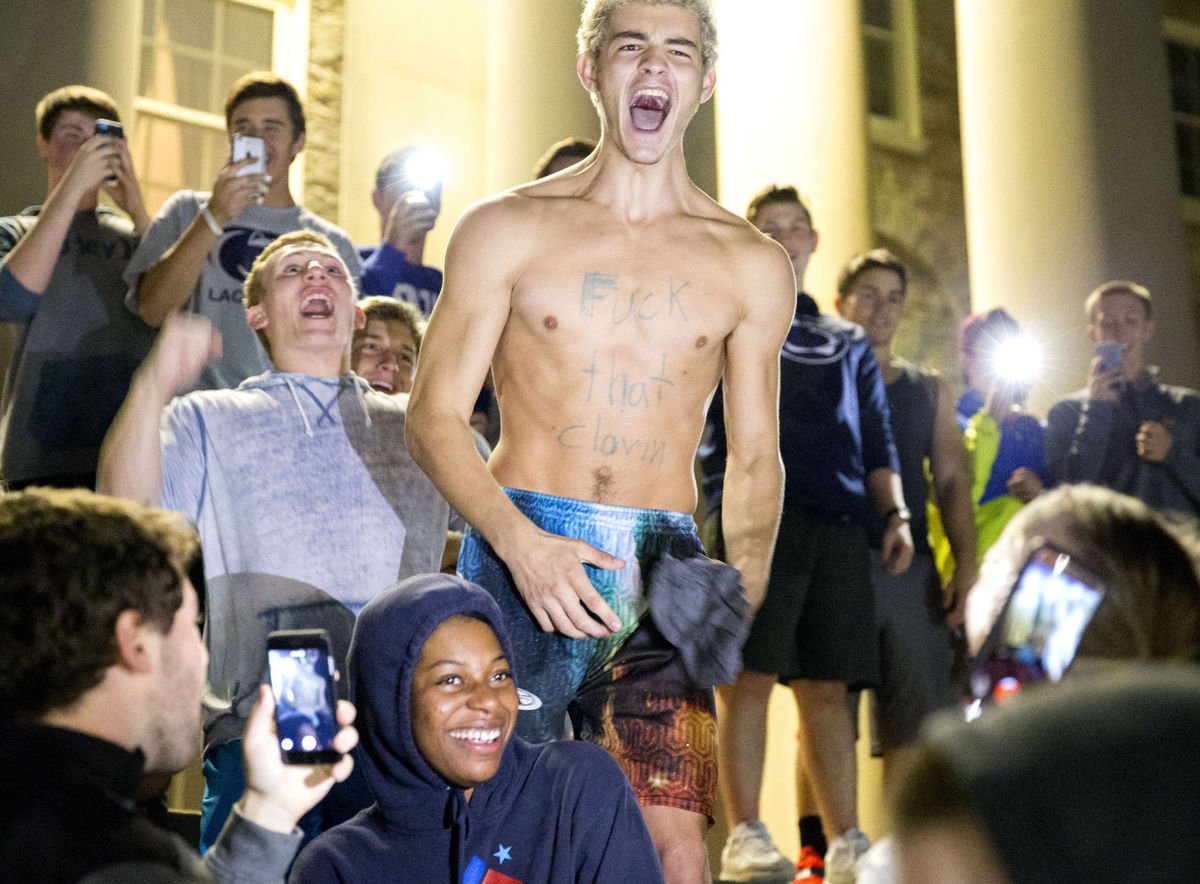 http://nypost.com/2016/10/04/college-kids-riot-over-clown-sighting-post-all-over-twitter/
Clowns across the world are taking the nation by storm. It first started out as way to get children into the woods and turned into a trend across twitter with clown sightings starting in South Carolina. There has been a bunch of news on this topic because of these weird sightings in rural areas. These sources will give you videos, articles, and twitter feeds on these creepy clowns. Some of these clowns are down right crazy but people are getting in large crowds to take down these people trying to scare little kids. For example Penn State had about 3,000 people around campus searching for one clown who was trying to terrorize the students. They all grouped up to hunt this clown and bring him to justice.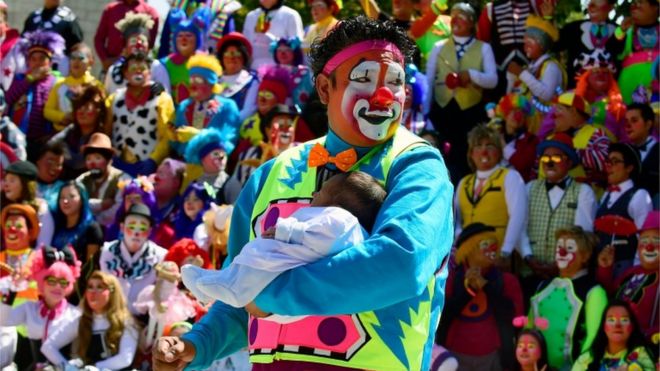 http://www.bbc.com/news/world-latin-america-37718587
BBC Worldwide covers a story about how the recent hype in America with the creepy clowns is damaging the image of fellow clowns across the world. Latin American clowns recently held a gathering in Mexico City chanting "We are clowns, not killers" due to the recent murder of a Mexican drug cartel leader. Will the image of the clowns be restored? The 10,000 registered clowns in Mexico sure do hope so because they are seeing a major business loss in the past couple of months. #CLOWNLIVESMATTER
http://www.nbcnews.com/news/us-news/creepy-clown-craze-claims-new-victim-ronald-mcdonald-n664721
The phenomenon has had an effect on Mc Donalds. The company has announced they are going to limit the appearance of  Ronald Mcdonald. A spokesperson said they understand the current situation and want to be thoughtful and respectful. His absence will be a temporary measure.

Earlier this year in Wisconsin, a couple was arrested for child neglect charges. The creepy thing about this story is that the couple decided to leave their children at home and roam the streets of their neighborhood in clown costumes. As you can see in the video, the couple were roaming the sidewalks in the middle of the night as 2 officers approached them.  

http://www.cnn.com/videos/world/2016/10/10/creepy-clown-sightings-orig.cnn
This is a video on CNN about the first clown sighting in South Carolina. This clown was clearly trying to hurt someone with a knife in his hand. These clowns can be dangerous and can be deadly. Watch out citizens because these clowns are out in the wild looking for young children to take into the woods.
Overall, we don't know the point behind all of this silly business. Has their been anyone harmed? No, not really. Is it illegal to be a clown walking the street? No. So clown on. You better watch your back.